Coaching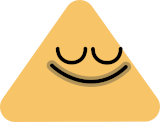 High Performance Coaching™

Do you want more success, more joy in life, passionate relationships, and more productivity?
Do you want to discover your meaning, and do you want to focus on the good things in life?
Then it's time to activate your full potential and become a high performer. Become more focused, productive, influential, and successful with High Performance Coaching.
Certified High Performance Coaching (CHPC) is based on extensive empirical research in the US, coupled with over 20 years of experience from one of the world's most successful trainers, Brendon Burchard.
CHPC is innovative. Each session combines coaching with mentoring. Each unit opens up new high performance tools and provides the strategies of the most successful people in the world.
High performance means sustainable above-average success — not just delivering short high performances and burning them out.
High Performance describes a lasting feeling of joy, self-confidence, and full commitment.
The CHPC program works in precisely those areas that lead to high performance. These areas are clarity, physical & mental health, courage, persuasiveness, and productivity.
The CHPC program offers clear results and considers itself a holistic concept. The transition comes in a package of 12 sessions.
It advances you strategically in all areas of life over the course of the 12 consecutive sessions, rather than just working on particular self-imposed goals, as is the case with ordinary life coaching.
Jungian Coaching
Motivations and conflicts often arise on unconscious levels. There are often blockages and the feeling of not getting any further.
Coaching according to Jung helps everyone to break down blockages and frustrations or to make the right decisions. This happens with the awareness of unconscious processes.
Jungian Coaching works with archetypes and allows people to visualize, so they can better understand the unconscious content. This activates processes that lead to solutions and more clarity. Jungian Coaching promotes creative potential and makes it usable for the client. That'll make you the captain of your life!
My special method of Jungian Coaching uses the archetypal theory according to C. G. Jung. Combined with question techniques from Core Energy Coaching, the coaching activates unconscious resources and can also eliminate deep-seated blockages.
Did you know that companies also have a psyche and a shadow?
Coaching according to Jung enriches the corporate culture with elements of being, such as the expression of feelings, tolerance, and togetherness. The coaching promotes creative thinking, imagination, and thinking outside the box, and offers original initiatives.
The aim of coaching for companies is to connect the individual with the collective past. This brings together the present and future of one's own life and that of the company, and enables the vision of the company to be lived together.
Leadership skills such as trust and resilience, communication and impact, leadership and teamwork, effectiveness and efficiency, creativity and innovation are promoted through coaching.
Core Energy Coaching

How many times have you felt tired and exhausted at work or school? Are you often distracted and unmotivated?
Imagine being able to cope with all challenges and tasks in a focused, confident and consistent manner. You'd be decisive and spontaneous in difficult situations.
In addition, imagine that you have access to a systematic and repeatable concept that simplifies change!
Core Energy Coaching offers this concept and helps you make changes simple and sustainable.
The COR.E Transitions Dynamics™ methodology is based on the concept that everything we do in life is some kind of performance. How you show yourself in thinking, doing, and being influences the experience you will have at that moment.
To cope with any change, tasks have to be done — whether it's a job interview for a new position, a difficult conversation, or countless other things.
The more energy you have for this task, the greater the potential for extraordinary performance. The better the performance, the more effective transitions can be mastered, and an extraordinary life is possible.
COR.E Transitions Dynamics™ integrates a knowledge base with an assessment and learning process that helps you regain control over your performance so that you are focused, confident and satisfied. Changes become less stressful.
Study Coaching
Study coaching helps with exam anxiety, learning stress, motivation and concentration problems, and failure to succeed.
Short-term learning and expensive tutoring often do not have the desired effects, especially in the long term. Although it can overcome some hurdles, in the long run, it is always the same struggle with no long-lasting results. Not to mention the long-term costs.
Sometimes it is only the optimal learning technique or knowledge about one's learning that is lacking. This shows up differently with each person.
When personal technology and the right workflow are found, learning motivation comes naturally. Then learning is suddenly fun, and success just happens!
Note: Study coaching is professional advice and not a tutorial. My method is based on the individual needs of the learners and works with coaching elements. The most important thing is to boost the joy of learning and maintain motivation.
Testimonials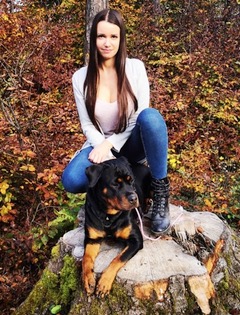 "I was able to increase my self-esteem and sustainably strengthen my self-confidence. I feel more and more comfortable in my skin and can be much more confident. You can see that in my surroundings too. With the help of coaching, I have found the best solutions for me to deal with certain situations. Many thanks to Kerstin, who accompanies and supports me on this path!"
Sara P.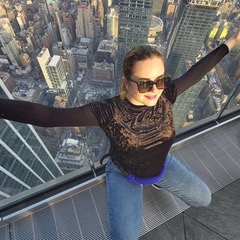 "Jungian Coaching is a new way of working on my self. The work with the unconscious helped me diving deeper in my personal topics to solve my dilemmas and get new insights. It was a great new experience! I can recommend the coaching sessions. Kerstin was great in guiding me gently through the process."
Ana B.