Philosophy and Coaching: The Connection of Mind and Soul / Development with Mind and Soul
How many resolutions have you broken yet? Have you finished diets frustrated? Or are you just consuming new knowledge without really integrating it into your life? The problem: Most changes are only superficial — they are not related to your mind and soul.
Wrong resolutions, frustrating diets, or consuming knowledge without results — stop this waste of time!
The life-connect philosophy ensures real change and personal growth in connection with mind and soul.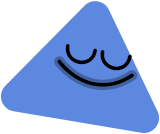 life-connect — Change With Real Depth
The life-connect philosophy addresses real depth in transformation and change in the private and business environments. We help you combine mind and soul with an exclusive synthesis of coaching and philosophy!
At life-connect, we offer our customers support during crises and transformations, whether in the personal or professional field.
As a result, you'll enjoy life through increased positive energy and manageable changes that are permanent. In addition, exciting insights into the world of philosophy improve the quality of life and the working climate sustainably.
Life-connect brings together High Performance Coaching™, coaching with archetypes according to C. G. Jung, Energy Leadership Coaching, and various philosophical disciplines ranging from existential philosophy and Kant to logic.
This unique combination makes it possible to respond specifically to individual needs. As a result, our program is suitable for leaders, companies, and people facing change or wanting to find their meaning and vision.
Change doesn't need a crisis, but every critical situation brings change — our mission is to make personal or corporate transitions manageable without trouble.
To achieve this, we offer tailor-made concepts that combine mind and soul to achieve development with mind and soul.
How it Works
After a free initial session, we will develop a program specially tailored to you in which everyone feels comfortable.
Because development and learning can be enjoyable, in this way, the life-connect approach creates optimum conditions for achieving each goal and thus ensures sustainable development.
If you want to change something sustainably that is individually and precisely in your comfort area or tailored to the company's particularities, then life-connect is the right place for you.
What you don't get with us:
false promises
yo-yo effects
ripping off without result
short bursts of energy without lasting effect
Instead, you get:
fundamental changes in life or work
more energy and zest for life
relaxed managers
we help you to help yourself
insights into the world of philosophy
a new viewing angle and thinking out of the box
knowledge imparted with fun and joy
a glimpse into your unconscious creative potential